Our story is a loud one. And it sounds amazing.
Joe Naylor
Within a year of buying his first guitar at age nineteen, Joe wasn't just rocking out, he was repairing and hot-rodding guitars for fellow musicians. After earning a degree in Industrial Design from Western Michigan University, he studied at the Roberto-Venn School of Luthiery, where he learned the finer points of guitar building and pickup winding under the guidance of master luthiers. Joe continued to build on that experience and bolster his reputation, from his early days running Joe's Guitar Exchange & Repair to his founding of Naylor Amplifiers and the launching of Reverend Guitars in 1996.
The Railhammer design was inspired by Joe's personal tone quest, which ultimately led to the innovation of rails under the wound strings for tight clear lows and poles under the plain strings for fat singing highs. From concept to development, Joe's objective was to create the best sounding and most sonically balanced pickups on the planet. Through a lot of hard work, costly tooling, and tireless testing, he managed to realize his vision.
Railhammer officially launched in January 2012. In a very short time, Railhammer pickups have gained more than just recognition, they've gained a following of discerning players who believe in taking their tone to the next level. They've also amassed an impressive roster of touring artists, a true testament to the game-changing Railhammer design.
The goal from the very beginning has been to take passive guitar pickups to a new level of performance, giving guitar players the ability to achieve the elusive tones they'd been searching for. And, while you might not be on our artist roster yet, this applies to you too.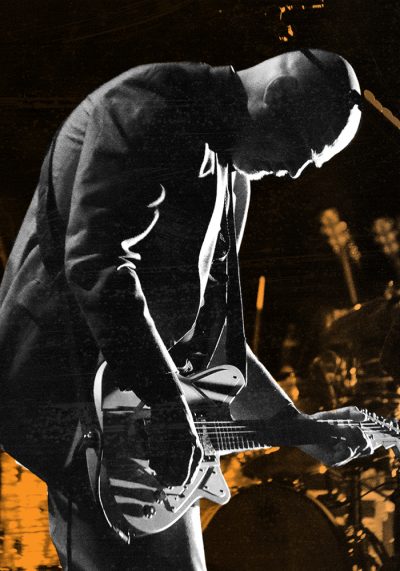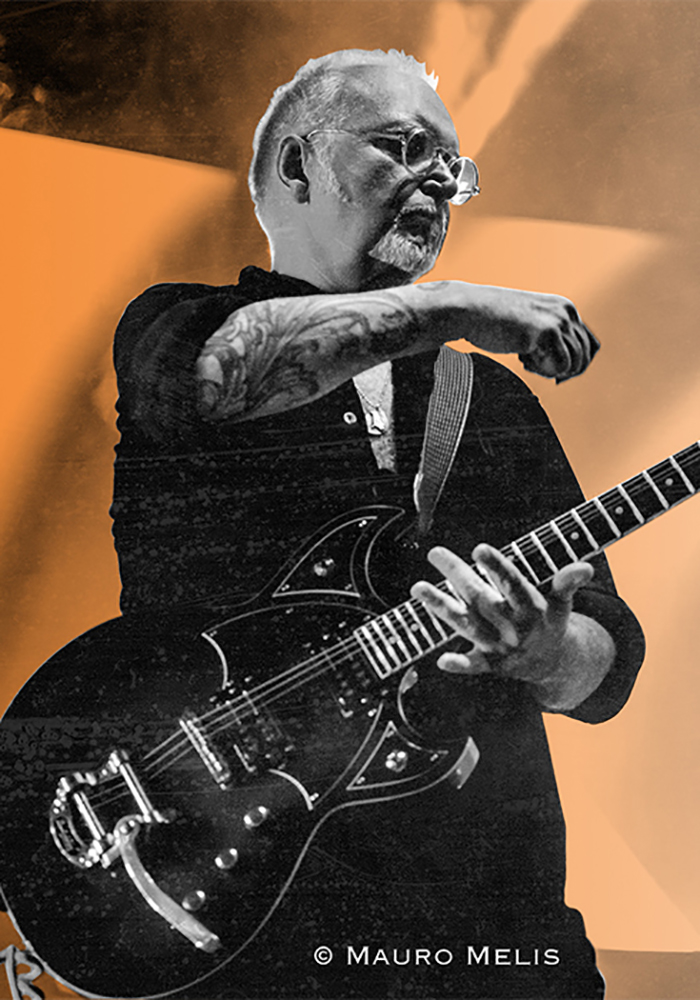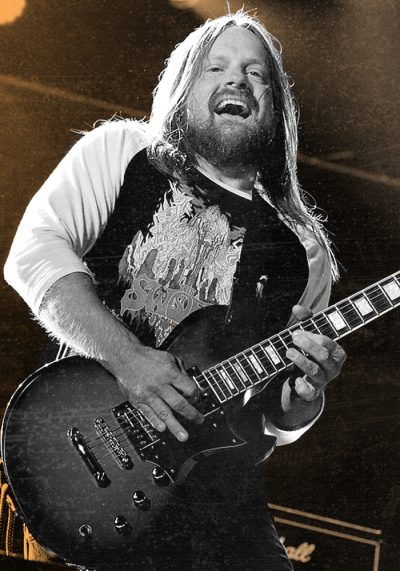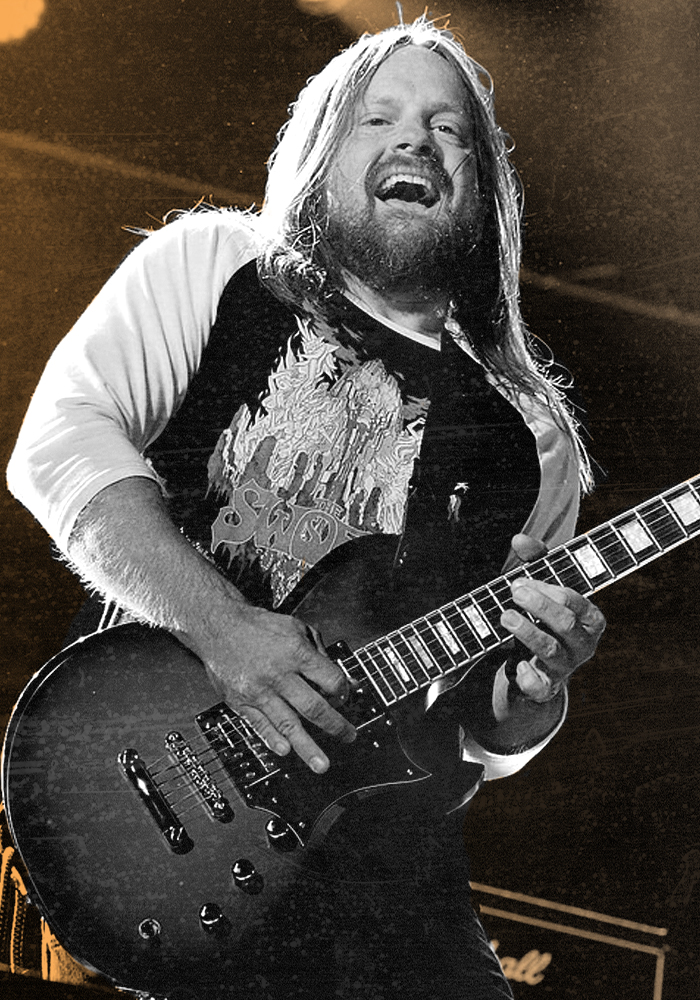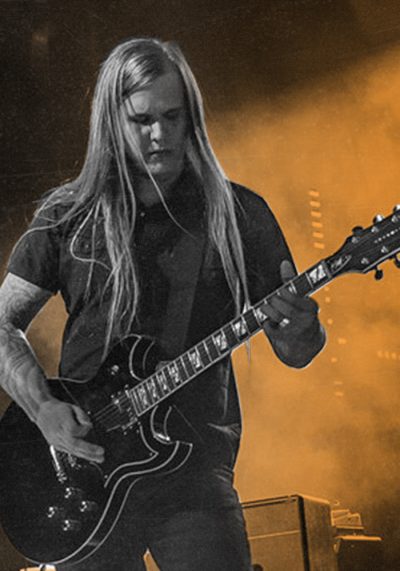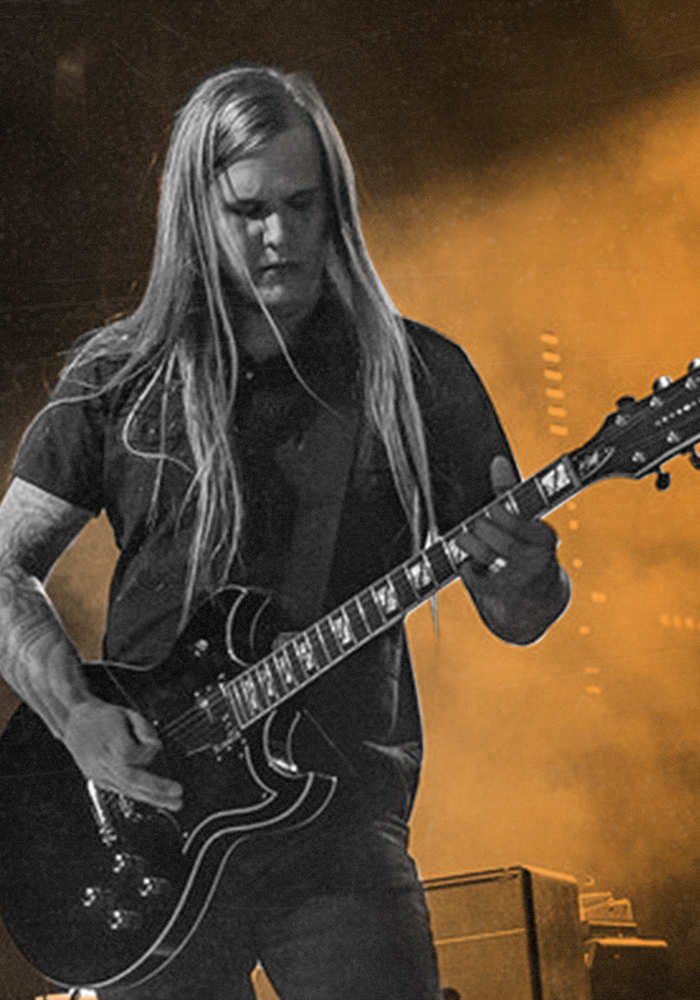 Railhammer Design Features
The unique combination of rails under the wound strings and poles under the plain strings gives you tighter lows, fatter highs and a warm clarity you won't find in any other passive pickup. It's perfect tonal balance with no compromises.
Rails Under Wound Strings
The lows are clear and tight with remarkable definition.
Poles Under Plain Strings
Delivers fat singing highs and sustain for days.
Efficient Magnetic Structure
Incredibly responsive to each player's technique.
Height Tapered Rails
For more consistent volume from string to string.
Six Screw Baseplate
Two extra screws reduce internal vibration, preventing uncontrollable feedback and squealing.
No Moving Parts
Eliminates excess vibration and enhances clarity and response.
Universal Spacing
Oversize poles and long rails cover a wide string spread, which will work with just about any guitar.